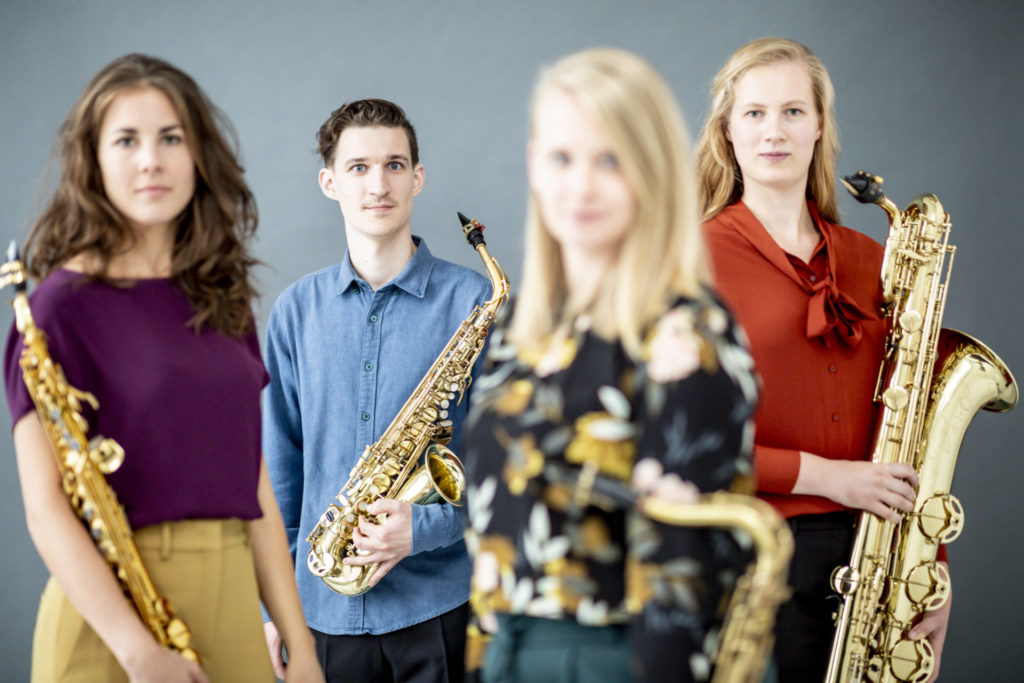 2020-2021
"All great art is a form of complaint" – John Cage
It is – and has always been – the responsibility of both composer and musician to reflect on movements in society and react on injustice. Music has the unique power to give warmth to the ones in solitude, light to those in the dark and color to those thinking in black and white. Music can create a community. Music means community!
In this concert the Ardemus Quartet celebrates the music that connected people and motivated them to unite, music that inspired them to speak up and take a stand, music that provided solidarity and gave people hope. 
On the program are protest songs from all over the world and music by Ligeti, Shostakovich, Weinberg, Cage, Weill, Piazzolla and Lago – composers that had a message and the courage to speak it out – through music!
Direction: Pepijn Cladder
Video design: Jurjen Alkema
Light design: Desirée van Gelderen
Program
Cant dels Ocells (folksong)
György Ligeti (1923-2006) – 6 Bagatelles
Dmitri Sjostakovisj (1906-1975) – Elegy
Mieczysław Weinberg (1919-1996) – String Quartet No 2, Presto
John Cage (1912-1992) – 4'33"
El pueblo unido (folksong)
Astor Piazzolla (1921-1992) – Libertango
Kurt Weill (1900-1950) – Selection of pieces from the Three Penny Opera
Gracias a la Vida (folksong)
Guillermo Lago (1960*) – Addis Ababa & Sarajevo
Bella Ciao (folksong)
Program subject to change.