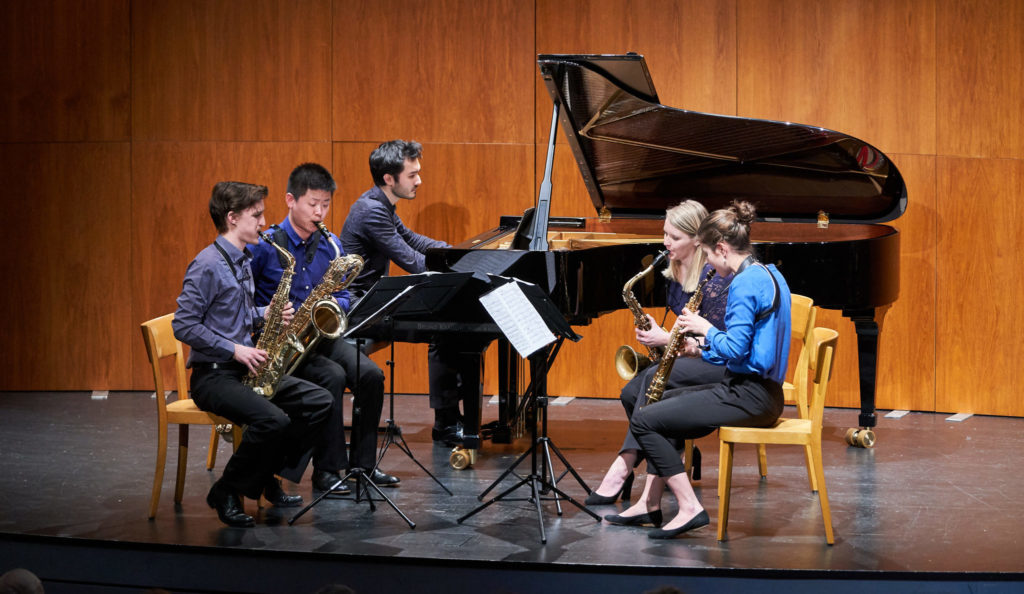 Vienna – the capital of classical music. It's love affair with art and music is a passionate and long enduring one. Classical music and Vienna are so inseparable today due to the role of the city being the center of arts throughout the 19th and 20th century. This program is based on music from composers who lived in this city – Haydn, Schubert and Beethoven.
"Made in Vienna" is a special program made for the occasion of Beethoven's 250th birthday in the year 2020 in which award-winning pianist Mario Häring joins the Ardemus Quartet in the performance of Beethovens famous Quintet for piano and winds.
Program
Joseph Haydn (1732-1809) –  String Quartet Op. 33 No. 3 "Bird" (arr. Lovro Mercep) 
Franz Schubert (1797-1828) – Impromptu in E-flat major for piano solo
Franz Schubert – Impromptu in A-flat major for piano solo
Ludwig van Beethoven (1770-1827) – Quintet in E-flat major for piano and winds (arr. Saša Nestorović)
Program subject to change.