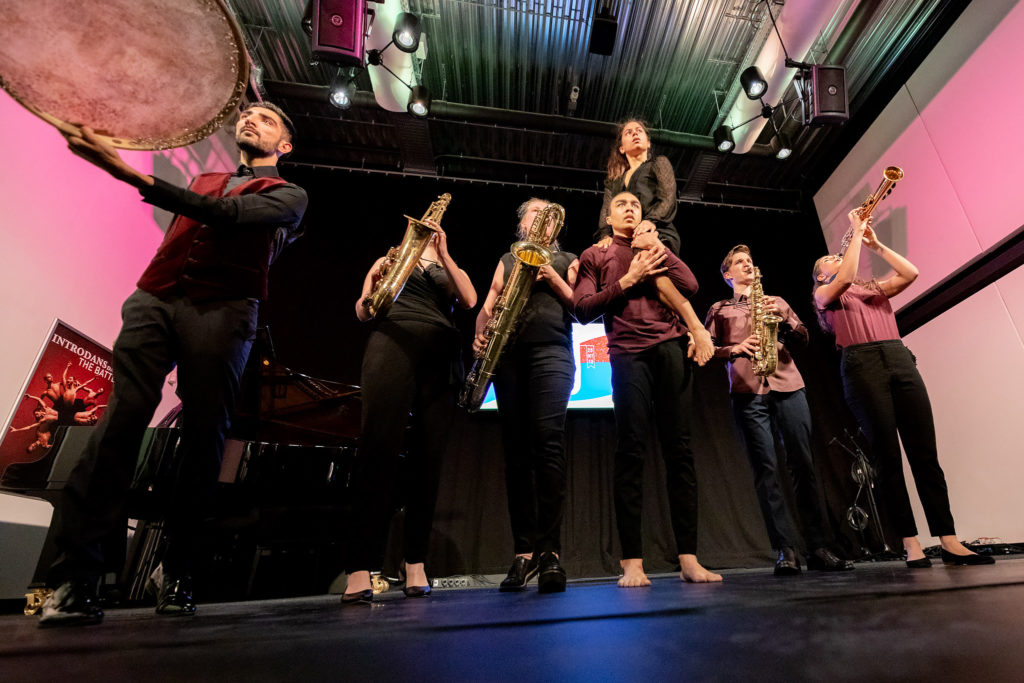 2021-2022
The uplifting rhythms of the daf, the warm sounds of the saxophones and the spirited movements of the dancers take you to a world where music and dance are strongly connected.
Central are the discovery of the possibilities of interaction between dancers and musicians and the use of space.
This program is a journey through different cultures and traditions from all over the world. A fusion of contemporary and Indian dance and a merging of music traditions makes this performance all the richer.
There is a tangible chemistry between the musicians of the Ardemus Quartet, the daf player Farid Sheek and the two dancers of Kalpanarts, in a choreography by Kalpana Raghuraman.