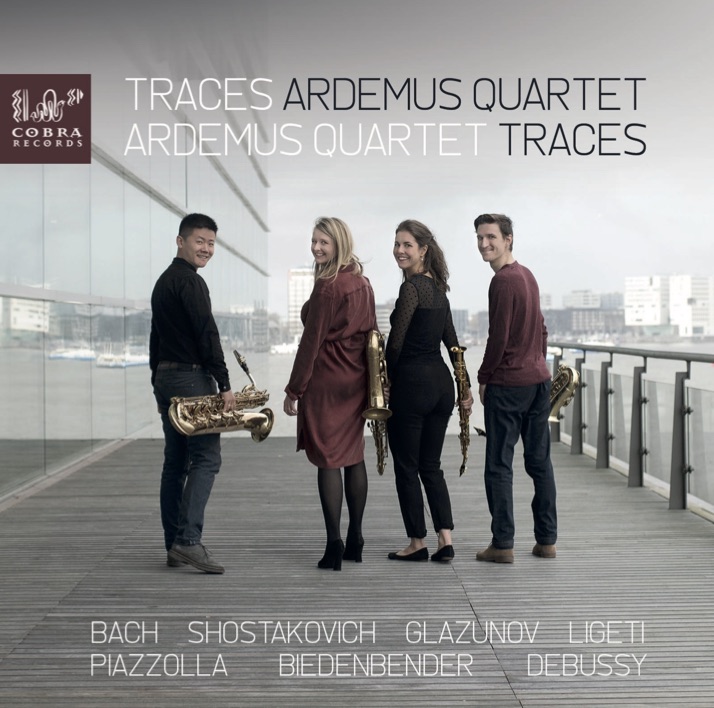 If you want to order our CD, please send us a message!
Trace (verb): to find or to discover. Trace (noun): a path or track. This word sums up perfectly what this program is about: a journey of discovery.
"In Traces we try to bring together what is in our identity, our music and our approach. For us, the CD recording is a way to honour precious memories and to make our debut as an international chamber music ensemble become reality."
Works by Ligeti, Shostakovich, Glazounov, Debussy, Piazzolla, Biedenbender and Bach.
The CD was produced by Tom Peeters from Mediatrack, writer Ivana Bodrožić wrote a story for the booklet and Smilijka Boskov made foto's for the cover. We recorded the program in November 2018 in the beautiful church in Schiedam and the CD was released with the label Cobra Records in May 2019.